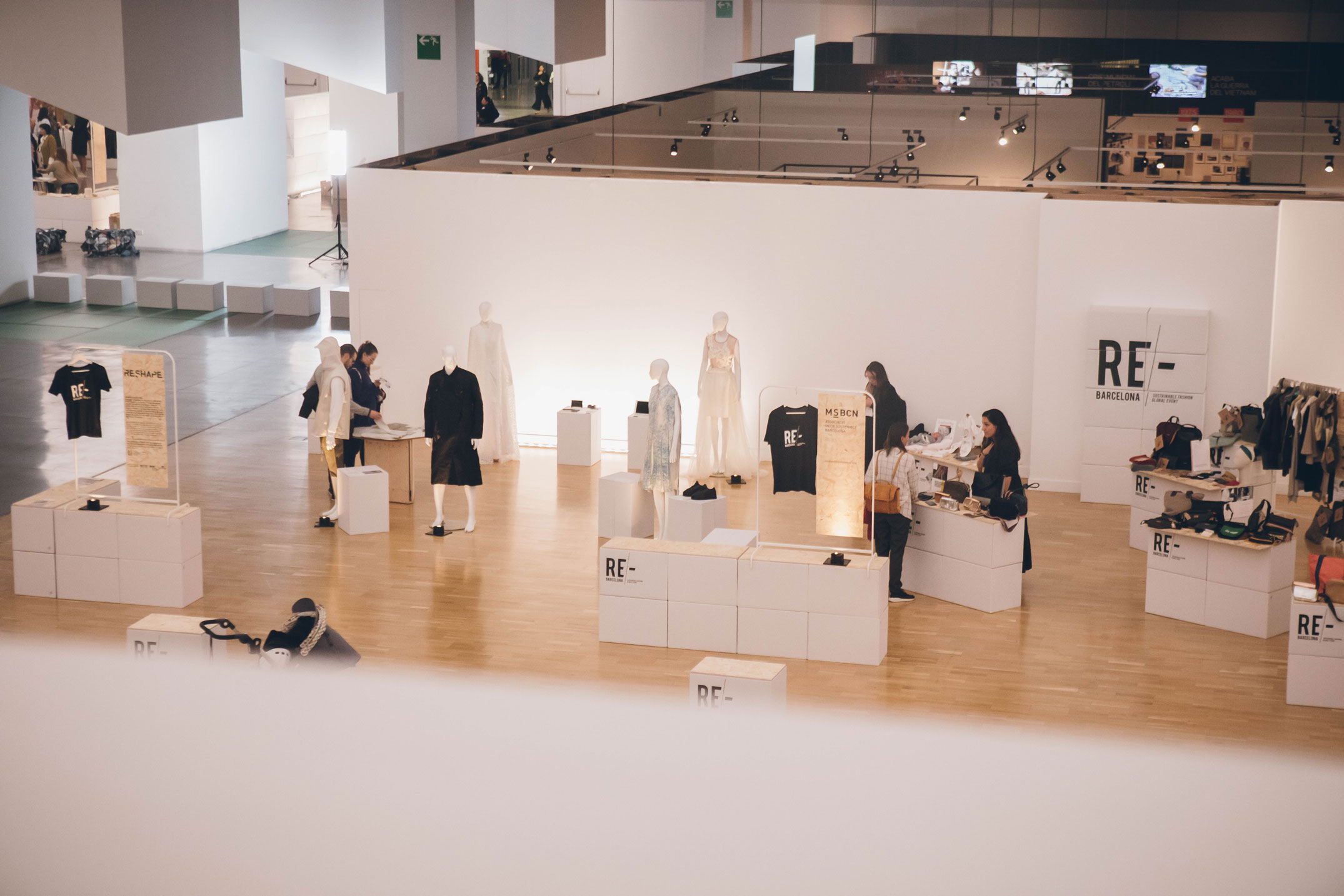 WEARPURE.TECH at Re-Barcelona
Last Friday, the 29th of November was the opening of the first edition of RE-BARCELONA Sustainable Fashion Global Event an international two-day event that holds its first edition in 2019.
---
Re-Barcelona is an international forum on the sustainable and ethical fashion industry with a strong social impact component to raise awareness among consumers. At the event toke stage industries experts such us Veja, Kering, Texfor, Eurecat, Ecoalf, Noumena and much more. Aldo Sollazzo Director of Noumena was invited to join the Keynotes panel with a presentation on Research and transfer to industry.
During the two days of the event, Wearpure.tech and Reshape were invited to exhibit the innovative projects selected at the Reshape competition 2019, showcasing at the Re-Barcelona's visitors the new technology for the fashion industry.
From RESHAPE  –  Cognified Matter Competition 2019 was exhibited: " Laser dye" – if time was wearable and foldable " design by Wei Chieh Shih and "E-shoes" designed by Ana Correa. From WEARCPURE.TECH has been showcased the New Look for the cloth collection 2019 and the WEARPURE the Co2 adsorption coat made in collaboration with Waag Society and TextileLab Amsterdam.
WEARCPURE.TECH teams thanks to the Re- Barcelona Organization, The General Consulate of Italy in Barcelona and Dilo Barcelona for the support in The Reshape Exhibition.
---
ARA.CAT, Ediciones Sibila, Beteve, CCMA , Pinkermoda, Fashion united, Gratacos, Noticiero textile, Modaes,  Sustainability, La Clau