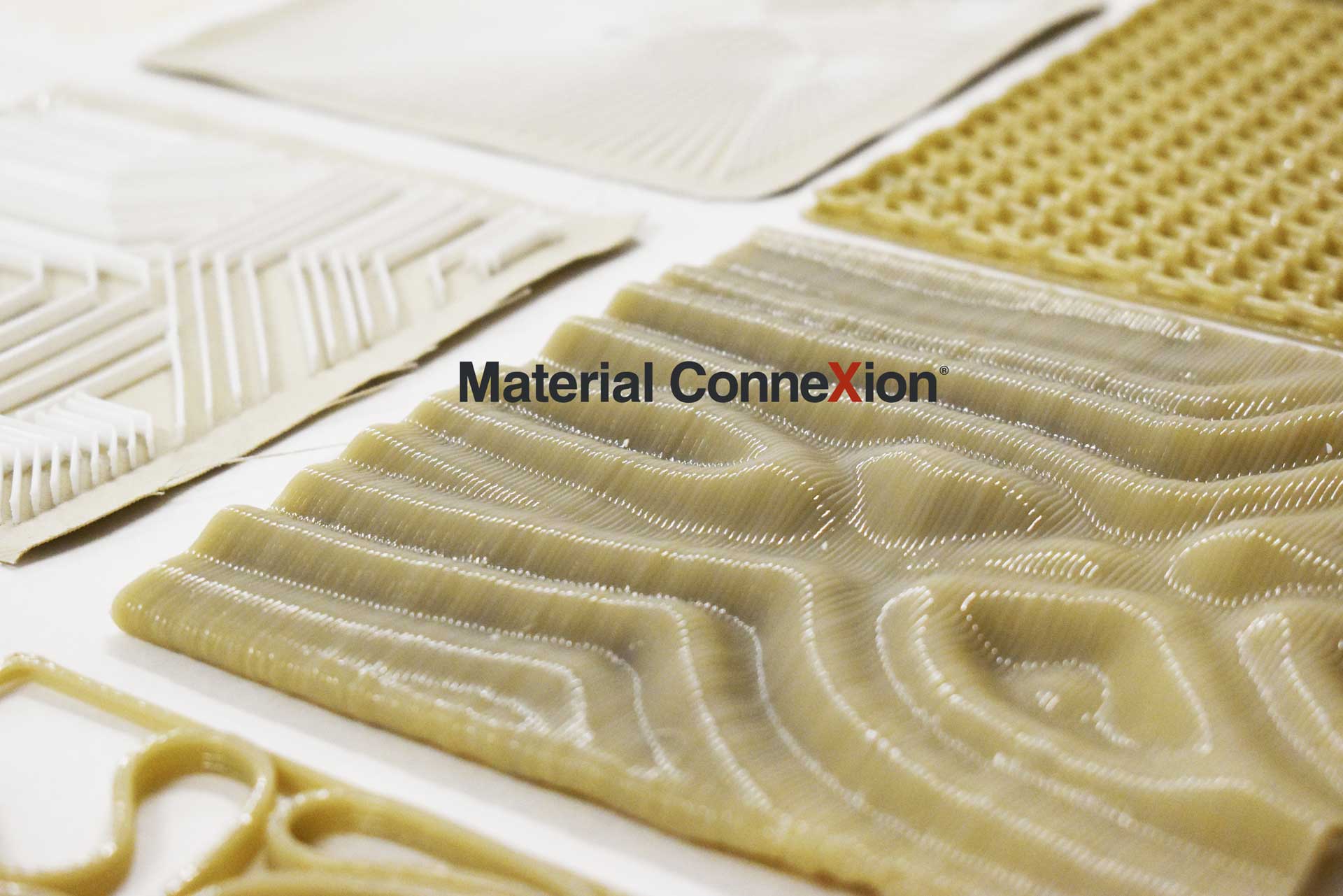 WEARPURE.TECH It has begun part of the Material Connexion library.
---
Material ConneXion,  is a leading global materials library and consultancy, based in New York with unlimited access to innovative sustainable materials and technologies from industries. Material ConneXion selects materials through a strict review process and is independently juried into the library every month, one of their main goals is to connect brands to the material innovations while providing a cross-industry perspective on materials, trends, design, and sustainability.
As innovative material able to reduce greenhouse gases (CO2 and NOx) and volatile organic compounds such as (VOCs),  WEARPURE.TECH has begins to be part of Material connexion library proving with sample pattern made with additive manufacturing technology in featured by PLA and TPU polymer.

---
More info: www.materialconnexion.com