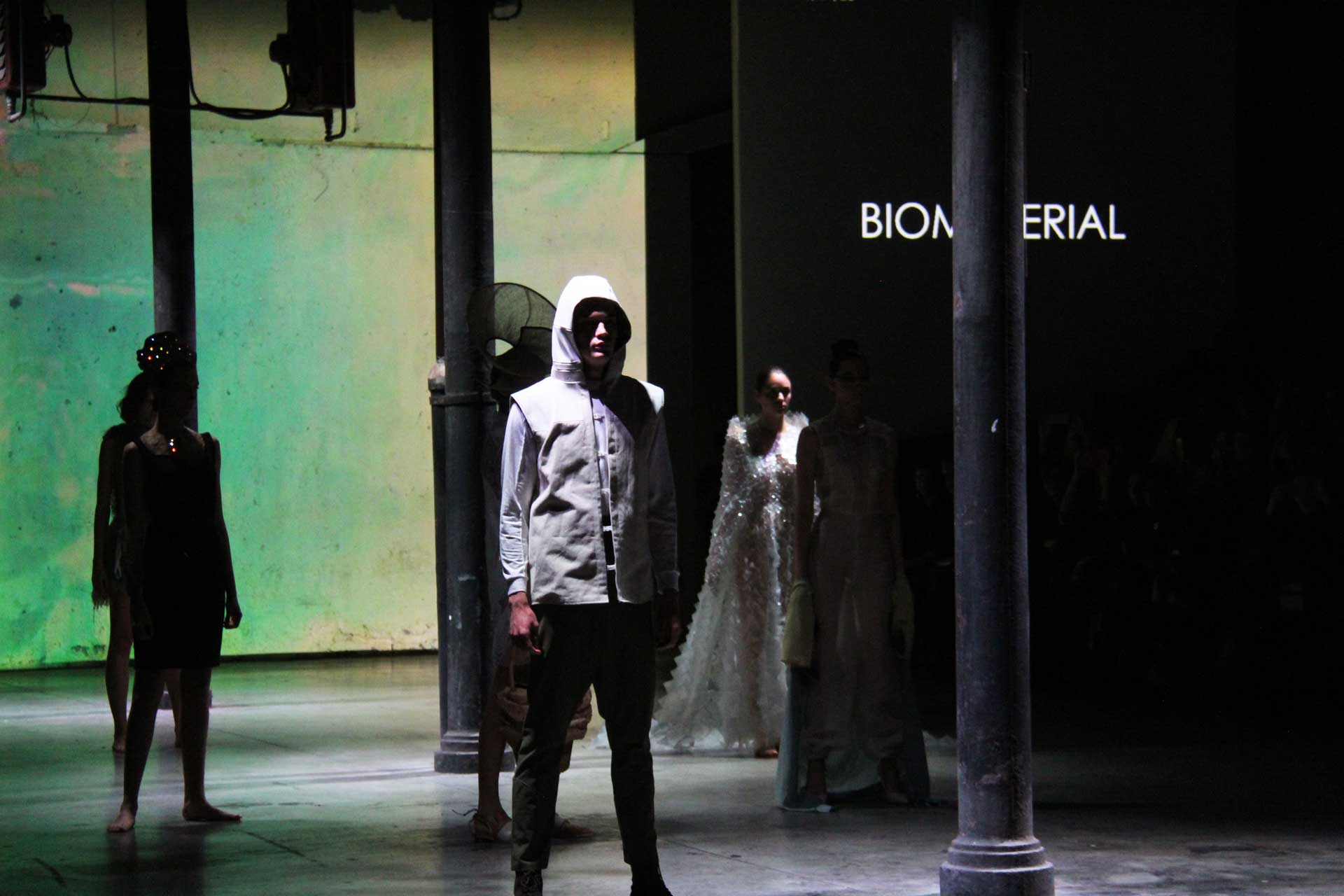 WEARPURE.TECH at the FASHION DIGITAL NIGHT

We are happy to announce the award of WEARPURE.TECH Look,
1st prize of the Digital Made contest 2020, with an additional recognition as the winner of the Bio Material Category!
---
During the Rome Fashion Week at Altaroma event ( 23rd – 26Th of January  2020), Fondazione Mondo Digitale celebrates a new edition of the " Fashion Digital Night", a special show dedicated to the challenges of Digital Made contest.
Fashion Digital Night promoted by Fondazione Mondo Digitale showed the participant projects at Digital Made, a competition with the initiative to promoting the emerging talent, innovation, and technology to accelerate the digital transformation of the fashion. The second edition of the contest participated 40 projects, from 15 countries around the world.
At the Fashion show participate also WEARPURE Coat, a project made in collaboration with Noumena, Primlab, WaagSociety, and TextileAmsterdam.
Fondazione Mondo Digitale (FMD) works for an inclusive knowledge society combining innovation, education, inclusion and core values. The benefits that come from knowledge, new technologies and innovation must be for the benefit of all people without any kind of discrimination
---
The Fashion Digital Night is promoted by the Mondo Digitale Foundation, with the collaboration of Altaroma and the partnership of 3DiTALY, WeMake, REA Academy, Fabricademy, Reshape, ITmakES and the Italian Consulate General in Barcelona , FabLab Frosinone, the Academy of Fine Arts of Naples and FabLab Peru as collaborators