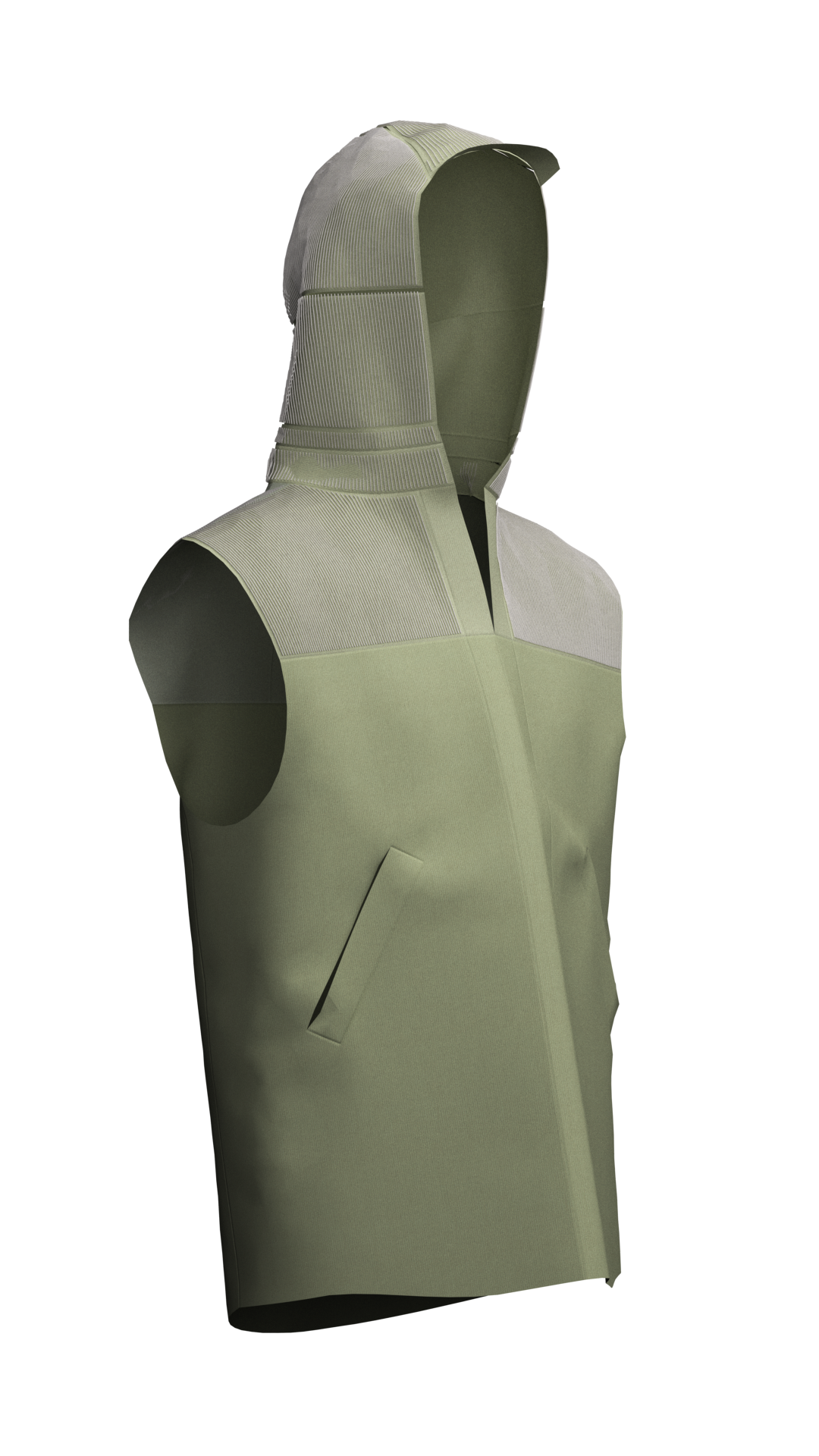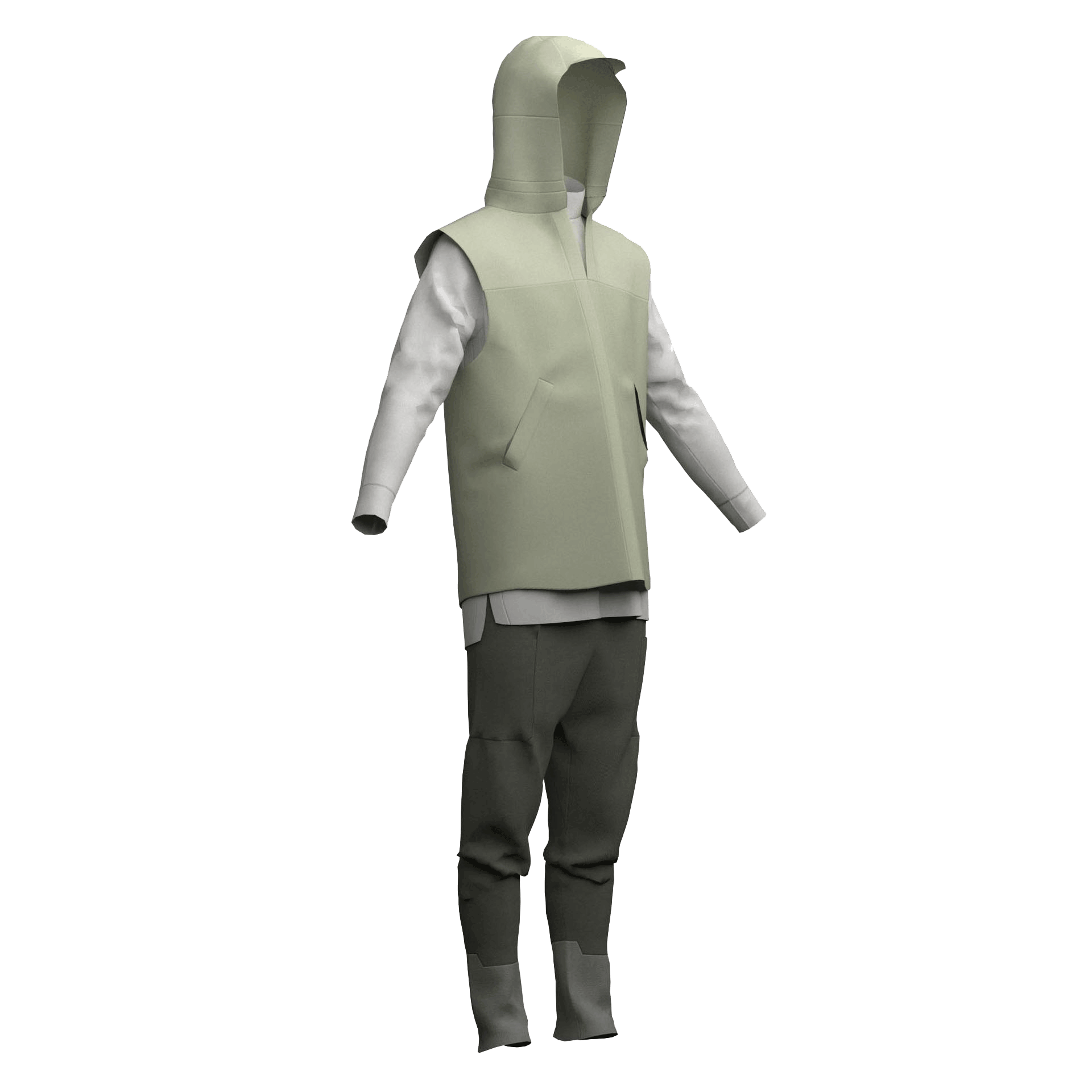 ACT
Jacket
Digitally fabricated, ACT Jacket merge cotton textile featuring  3D printed hoodie and button fastening at the front.
WEARPURE.tech presents a new approach to sustainability without compromising the performance and comfort of the garment.

This is a digital product that will be applied to client size, you will receive a physical version of this item.